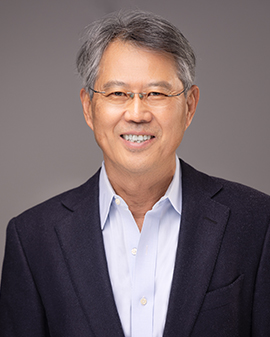 Dr. Joon Kim is the Medical Director and President of Clayton Eye Center. He received his B.S. from Brown University, and obtained his M.D. from the University of Alabama, where he also completed his Ophthalmology Residency.
Dr. Kim has pioneered a new type of cataract surgery that avoids anesthetic injections. Most ophthalmologists today begin cataract surgery with an anesthetic injection that involves inserting a 1.5 inch needle below the eye into the eye socket, which could damage the eyeball or optic nerve. These injections create one of cataract surgery's greater risks.
Dr. Kim also helped pioneer small incision cataract surgery some years ago and soon after began doing one-stitch cataract surgery. Finally, Dr. Kim began no-stitch cataract surgery and continues to be on the forefront in the world among cataract surgeons.
Dr. Kim is Board Certified by the American Board of Ophthalmology and is a member of the American Academy of Ophthalmology, American Society of Cataract and Refractive Surgeons, Medical Association of Georgia, Georgia Society of Ophthalmology and the Korean Medical Association of Georgia.